Library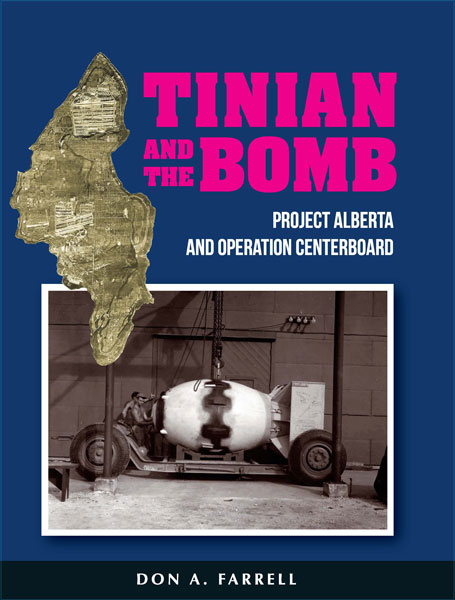 Tinian and the Bomb
This is the story of a highly secret team of motivated scientists, soldiers and sailors who were deployed from Washington, D.C., the Los Alamos Laboratory (New Mexico), and Wendover Army Air Base (Utah) to North Field (Tinian) in the late spring of 1945 to assemble and to oversee the delivery of atomic bombs to Japan. Their efforts helped bring the Pacific War to its successful conclusion and provided for a lasting peace in the Pacific. They have never received the credit they deserve for the job they did on a distant and isolated island-airbase in the Western Pacific at the peak of the War in the Pacific.
Saipan: A Brief History
This well-made 112-page booklet tells the history of Saipan, capitol island of the Commonwealth of the Northern Mariana Islands, in both text and illustrations. In a concise and accurate format, Marianas historian Don Farrell takes the reader from the roots of the indigenous Chamorros and Carolinians of Saipan, through their experiences with the Spanish, German and Japanese administrations to a graphic review of the island's role during World War II. The last sections discuss the postwar Trust Territory of the Pacific Islands, and the birth and growth of the Commonwealth. The last sixteen pages provide a full-color representation of Saipan today, featuring not only island dignitaries but also the beauty of the island and its people.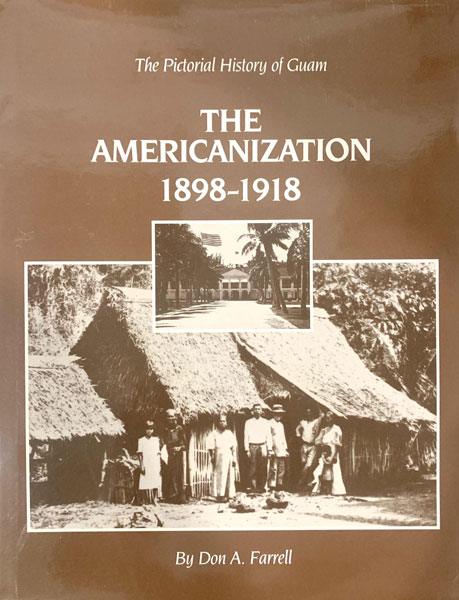 The Americanization of Guam
The Chamorro civilization of the Mariana Islands had flourished without external influence for over 4,000 years. Then, in the sixteenth century, the isolation of this pristine Pacific paradise was shattered by the expanding Spanish empire. In the succeeding generations, the islands's Chamorro culture was infused with Spanish Catholicism, and the rebellious male population, fighting to preserve their ancient lifestyle, was virtually annihilated. The Americanization of Guam, first in the Pictorial History of Guam series, tells the story of the first 20 years of the American Naval Administration of Guam.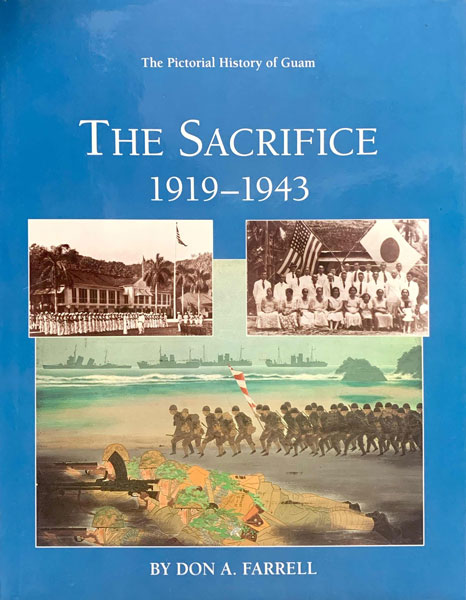 The Sacrifice 1919-1943
This volume outlines the years between the two world wars. It is the story of how the Chamorro and the American military personnel utilized the annual budget of Naval Station Guam to slowly but steadily increase the quality of life on the island. It is also the much larger story of how Guam was used as a pawn of American foreign policy during a period of international turmoil. It details how an innocent and fiercely loyal community of American subjects were sacrificed to the enemy. And it is the story of how the Chamorro sacrificed everything they had to survive the Japanese occupation.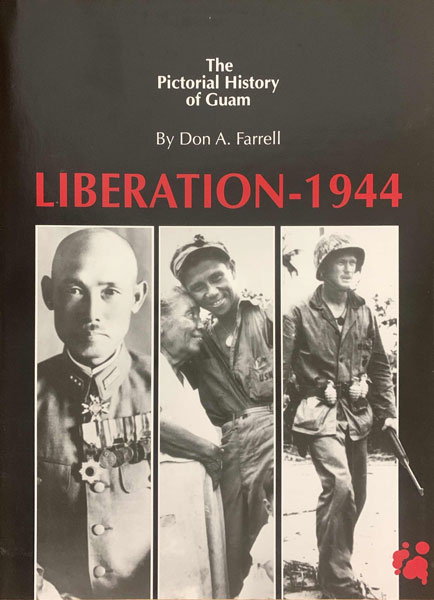 Liberation - 1944
This book details the American recapture of Guam from the Japanese forces, in July and August of 1944. Images ranging from the horrendous pre-invasion bombardment to the daily lives of the subjugated local population. The majority of Guam's populace were indigenous Chamorro, respectful of America, but protecting their ancient culture. They were trapped, innocent victims caught between a clash of titans.